5:33 PM Posted In
FO's
Edit This
Thank you everyone who stops in to read this blog. I dont post much to this one because I have another full blog I maintain over at: fuzzyferret.blogdrive.com
The only reason I haven't switched over to this one full time is because i'm still not for sure how to operate this thing!
So, I'll try and post to both blogs so no matter which one everyone reads, they'll show the same.
Here's another latest F.O. My Lacy Jacket designed by Doris Chan. It's available for free here: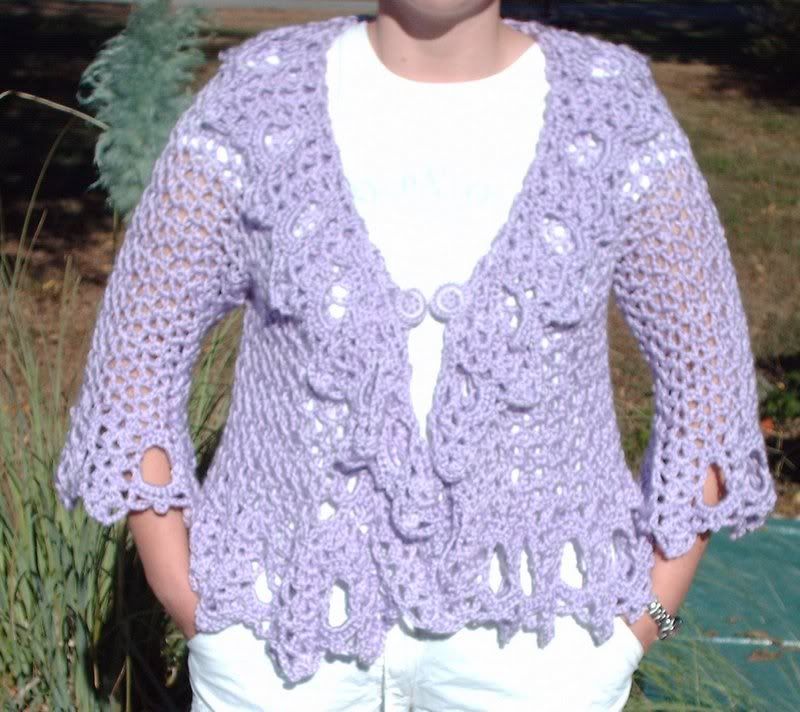 Yarn: Simply Soft in Orchid
Hook: Boye 'I'
Finished: Completed in 3 days.