4:47 PM
Edit This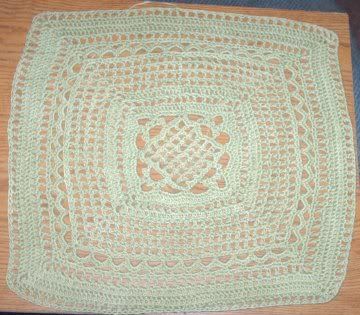 Whew! Boy its been a long time since my last blog.......After Chistmas i was so worn out from Crocheting i just had to give it a break. So, now i'm back with a big project on my hook that I cant wait to get completed! Its the
Lacy Swing Top
from the August 2007 Issue of Crochet Today. I've had my eye on this one for quite a while and i'm pleased to announce that I've gotten started!
So, now on to the yarn......
I chose the exact same color and yarn the model is made in.


Red Heart Lustersheen in Tea Leaf


Size E Boye crochet hook
So for now, i'll leave you with a pic of the first completed square for the front. Check back soon for the completed project!!!